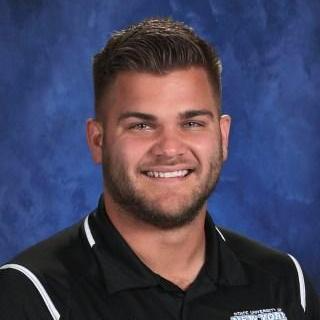 (716) 842-6289 ext. 3323
g_molinich@wnymcs.com
I am humbled and grateful for this exciting opportunity to serve as Western New York Maritime's Athletic Director. Our goal at Maritime is to create an athletic environment in which we are known around Western New York and New York State as a whole not only for our success on the field of play, but the character we show off the field as well. It is my job, along with our great coaches, to help ensure our athletic teams demonstrate the discipline and respect that our school preaches on a daily basis.
I am readily available to talk about our growing Maritime Athletic Program. Please do not hesitate to contact me via phone, email, or scheduled appointment.
Any students interested in participating on an athletic team must have a valid sports physical into my office prior to the start of the season.
Any questions please feel free to reach me at (716) 842-6289 ext. 3323